I have received my Overlock yesterday. I was so sick that I did not even play with it :( Today I have no voice and coughing, but I will make an attempt at using it.)
Simon already knows how to thread it, he knew before we bought the machine. This intimidates me, but I will learn.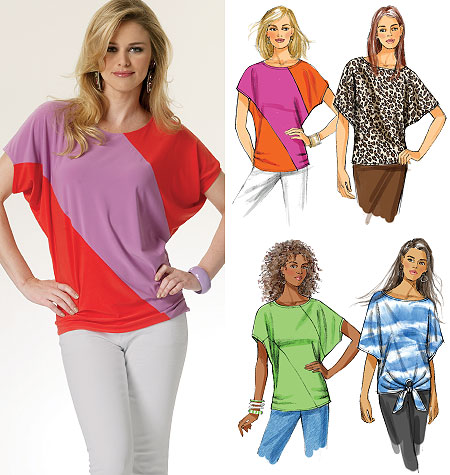 I am using my
Butterick
5753 Misses Top. I previously used a size 14, and we all know that that is way too big for me. I liked the shape of it, so we will cut a size 10 (small) and see how my Overlock works. I have leftover blue fabric that I bought at Fabricville on sale. If I ruin it, I do not care.
I would continue with
Simon's jeans
, but I do not want to ruin them.
I will post later on to show you our first attempt at Overlocking!