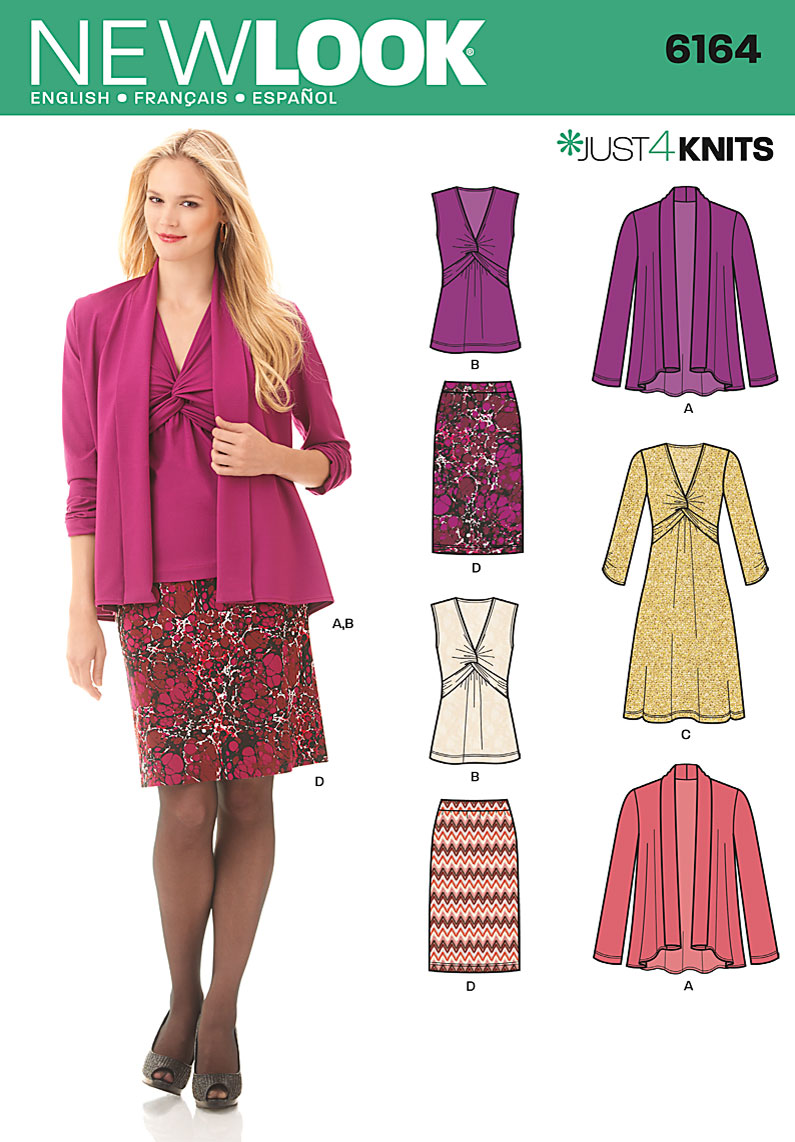 Simon started a nice cardigan for me. He started it last year and he stopped at the hem. The issue was that he chose a gorgeous fabric from
Tonitex
. It is a thick textured black knit. The fabric is too stiff and heavy for this pattern. He did his best to fix it.
I am in the mood to clean up all the unfinished projects and move some of my stash! This was in my bin, so let's have at it.
You can't see well because the fabric is black but what i did was sew the label down so that it stays in place. Because it is a stiff and thick fabric it doe snot flow and hang as it should.
I will not complain at all. Simon made this for me and all I did was the hem. I love the fabric. I think it would do well in a blazer type of jacket.
You can't complain when your man makes you something! I like the lines of this jacket and I love the fabric. It is just the lapel that is not 100%. I think I will make this again this week, but in a better fabric, one more suited.